Review of 2016. Nine Start-Ups line up in front of a critical Swiss eHealth Summit jury to perform the first Start-up Slam Switzerland. The five minutes presentation of imito AG convinced the jury to honour Chrysanth Sulzberger and Manuel Studer with the 1st place and an exclusive presentation slot in 2017 for their radically simplified clinical collaboration with their clinical photo app. The hashtags #imitorocks and #unleashed stand for the power of that moment and the continuous development of thoughtful solutions for the clinical sector.

September 2017. The «winners» are back to the Swiss eHealth Summit – this time at the SwissTech Convention Center in Lausanne with the motto «Healthcare meets Innovation». imito AG intensified the contact and exchange with interested hospitals from Switzerland and Europe with its own stand in the Networking Zone.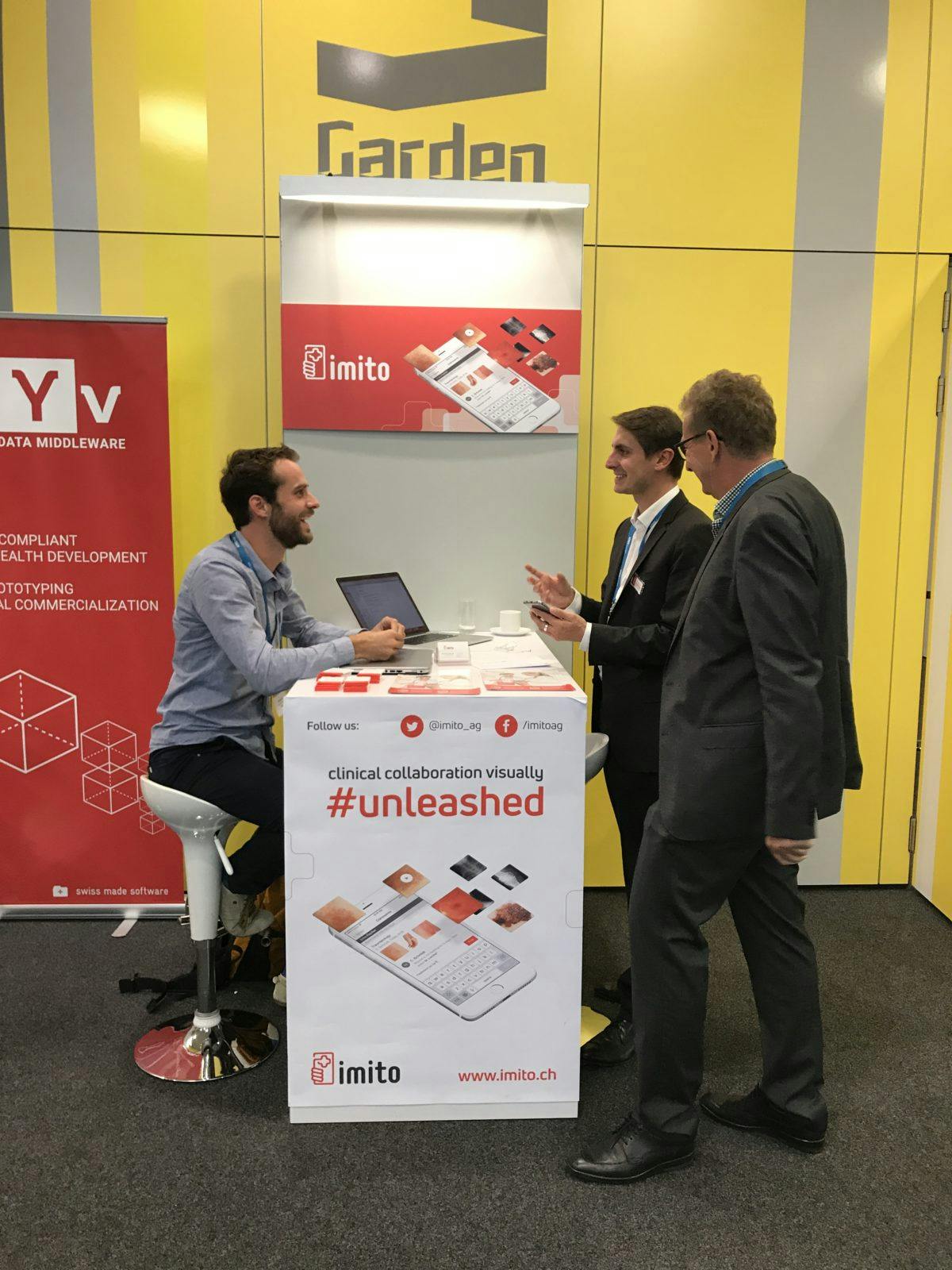 The highlight of the two days summit was the duo presentation with Mischa Richli, clinical project manager from the HFR Fribourg Hôpital Cantonal and imito's CEO Chrysanth Sulzberger.
Mischa Richli presented with his «Feedback from the field» speech the HFR's engagement for the measurement of wound surfaces as a Swiss first mover with an iPhone prototype in 2011. After challenges and errors, the clinical collaboration with imito AG from 2016 onwards provided the desired clinical photo documentation by their clinical photo app in BYOD format for the use in transversal care units and staff. Finally, the solution imitoCam was officially implemented in the front-end while imitoConnect delivered the needed data services in the back-end. The successful deployment includes Wound Care and Diabetology in nursing as well as Orthopedic and Vascular in surgery.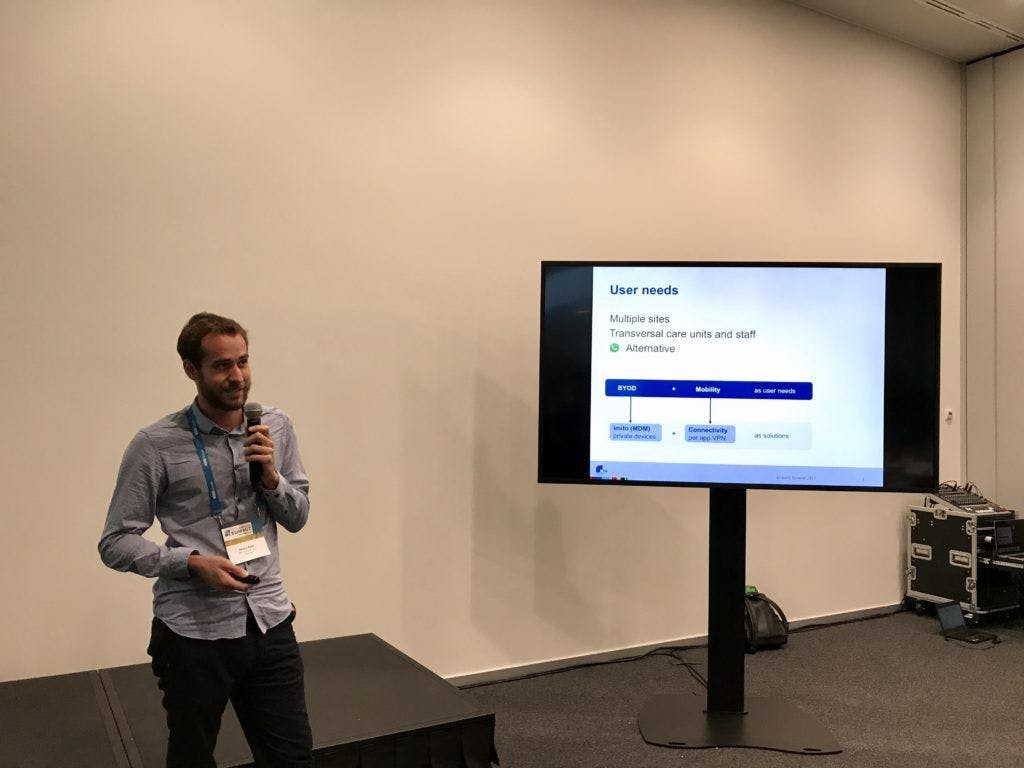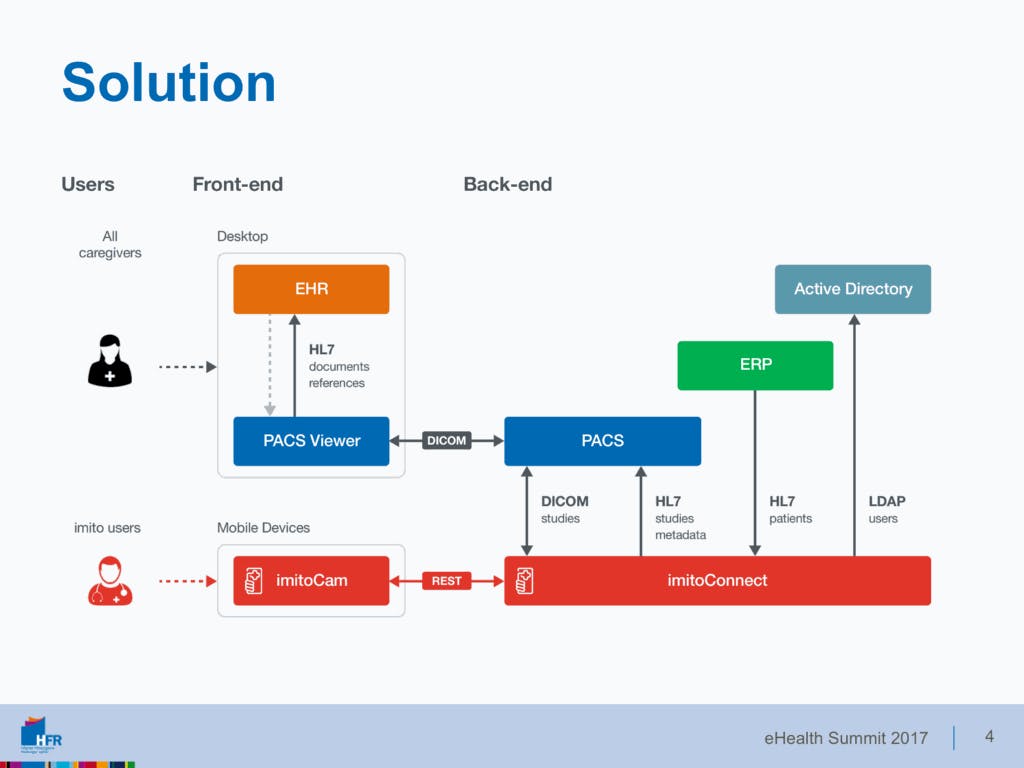 Chrysanth Sulzberger reinforced the impact among the spectators with his «one year later» presentation, a summary of 12 inspirational months since the Start-up Slam 2016. He emphasized the milestones reached using the imitoCam:
clinical collaboration with the clinical photo app in a class of its own
a validated and standardized solution
enterprise mobility experience
lean and efficient integration and deployment
development of an imaging-tool to a visual collaboration platform
80% of Swiss University Hospitals already using the imitoCam
and in 2017 the introduction of #tags – for an easier and more dynamic possibility to organize and share visual artefacts in hospital teams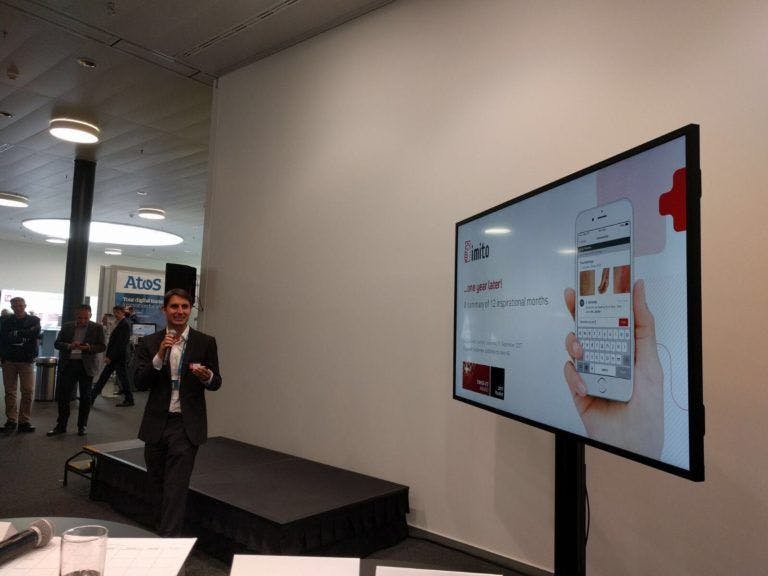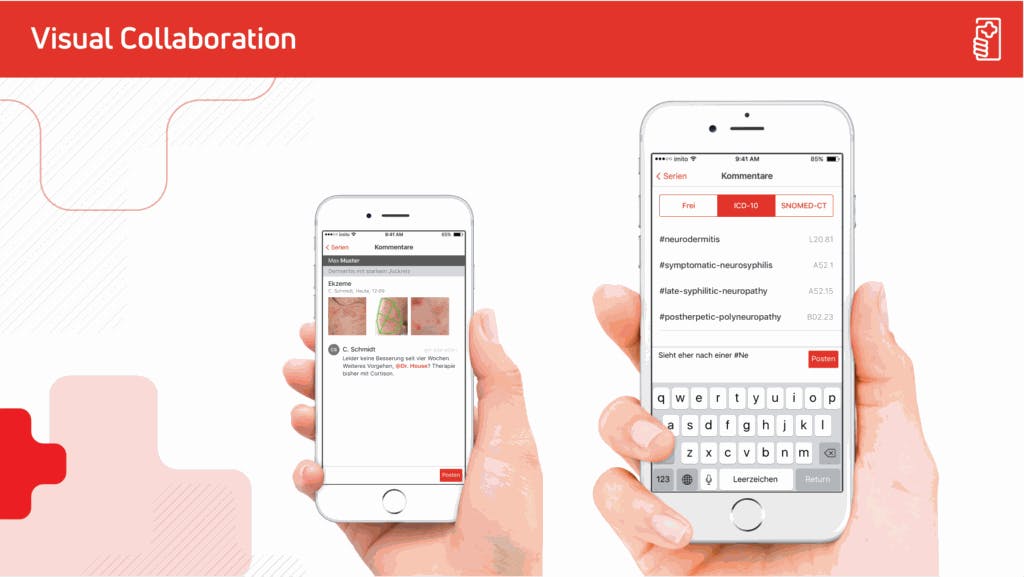 As a finalist of the prestigious Swiss ICT Award 2017 (thank you for supporting us with your vote) imito AG has the right digital health solution at the right time for hospitals undergoing big steps in the digital transformation process.